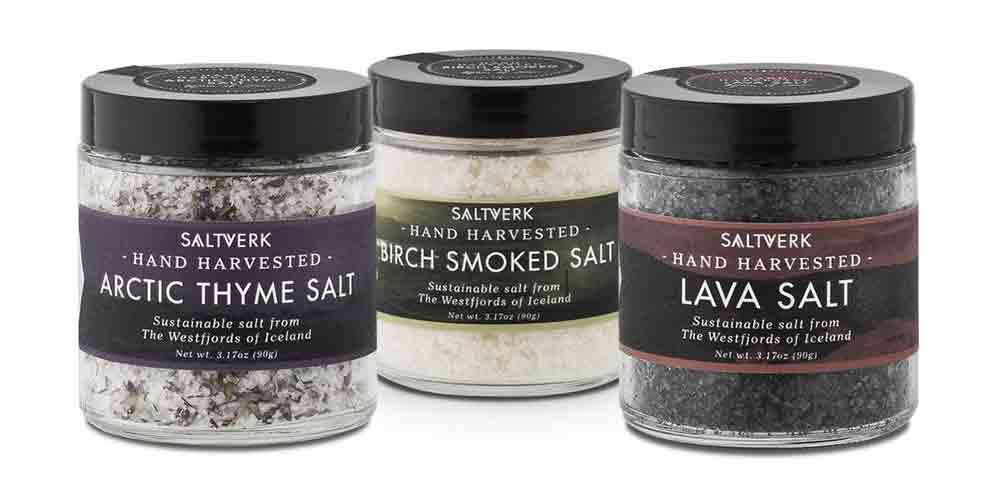 What makes our Salt special
is the pure nature where we harvest it and our unique green production method.
To give your cooking a taste of the rugged North, be sure to try our flavored salts too: Arctic Thyme, Birch Smoked, Licorice and Lava. We hope you enjoy our high quality salts made from the purest sources in a sustainable way.
SHOP NOW
If you are looking for a gift, our gift boxes
offer a good choice for the food lover.
Check out our Shop!
Our raw material is the pristine, clean seawater of the Westfjords. To produce our salt, we only use green, geothermal energy from the region's hot geysers.
View from source to product below!